Location:
11a Monkstown Crescent,
Monkstown,
Co. Dublin
Phone:
+353 1 202 0230

Email:
Opening Times
Food Market:
Open 7 days a week
Monday – Friday
8.30 am – 8 pm

Saturday- Sunday
9 am – 8 pm

Salt Café:
Open 7 days a week
Monday – Friday
8.30 am – 5 pm

Saturday- Sunday
9 am – 5 pm

Coffee Courtyard:
Open 7 days a week
Monday – Sunday
8 am – 4 pm

Facilities
Wheelchair Access
Accessible Toilets
What's Here?
Restaurant
Food Market
Events Space for Rental
Terrace
About the Store
At this location, visitors will find a food market bursting with fresh fruit and vegetables, freshly baked breads, cakes, exotic ingredients and artisan foods from home and abroad. There is also the fabulous Salt Restaurant with its delicious, seasonal menu serving breakfast, brunch and lunch, as well as an outdoor terrace to enjoy coffee and treats in the sunshine.
Salt Café
Bright and airy, with a vintage retro style, Salt Café at Avoca Monkstown continues Avoca's emphasis on serving delicious, seasonal dishes with largely locally sourced ingredients. Salt's name comes from its Salthill locale - which itself was derived from the salt works that were once here - plus the nearby sea and, of course, the seasoning. Offering daily breakfast and lunch, the menus are fresh and interesting and the dishes are prepared with love and care. menu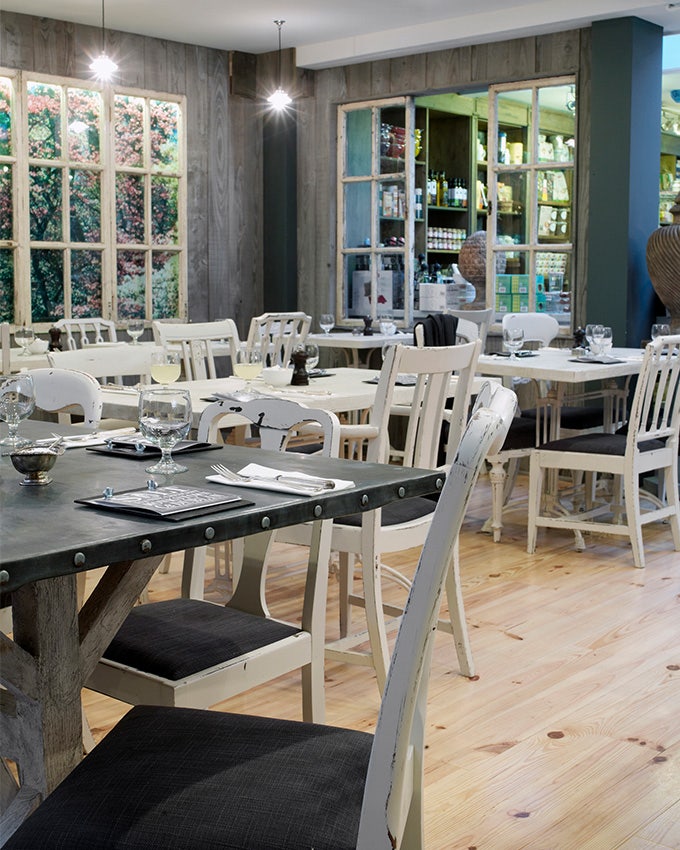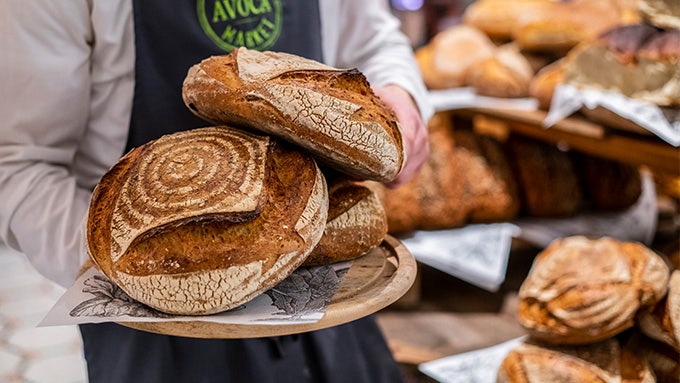 Inside Our Food Market
The food market at Avoca Monkstown is a haven for foodies. There is an abundance of fresh fruit and vegetables, and the shelves are brimming with the very best artisanal products. You'll find the finest exotic ingredients as well as a huge range of local, Irish produce that we're very proud to offer. Of course, there is a delicious range of freshly baked breads, scones and cakes, too, and a full cheese and charcuterie offering.
The Courtyard
Our lovely outdoor courtyard at Avoca Monkstown means customers can enjoy their coffee and treats from the food market while sitting in the sunshine – weather permitting! With ample seating and outdoor heaters it's the perfect spot to stop and watch the world go by.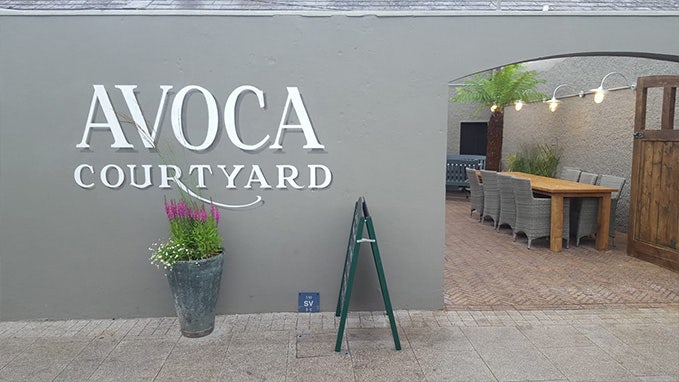 Christmas Opening Times
| | | |
| --- | --- | --- |
| November 25th - 26th | | |
| 9 am - 8 pm (store), 9.30 am - 4 pm (café) | | |
| November 27th - December 1st | | |
| 8.30 am - 8 pm (store), 9.30 am - 4 pm (café) | | |
| December 2nd- 3rd | | |
| 9 am - 8 pm (store), 9.30 am - 4 pm (café) | | |
| December 4th - 8th | | |
| 8.30 am - 8 pm (store), 9.30 am - 4 pm (café) | | |
| November 9th - 10th | | |
| 9 am - 8 pm (store), 9.30 am - 4 pm (café) | | |
| December 11th - 18th | | |
| 8 am - 8 pm (store), 9.30 am - 4 pm (café) | | |
| December 19th - 20th | | |
| 7 am - 8 pm (store), 9.30 am - 4 pm (café) | | |
| December 21st - 23rd | | |
| 7 am - 5 pm (store), 9.30 am - 4 pm (café) | | |
| December 24th | | |
| 9 am - 8 pm (store), 9.30 am - 4 pm (café) | | |
| December 25th & 26th | | |
| CLOSED | | |
| December 27th | | |
| 8.30 am - 8 pm (store), 9.30 am - 4 pm (café) | | |
| December 28th | | |
| 8.30 am - 6 pm (store), 9.30 am - 4 pm (café) | | |
| December 29th | | |
| 9 am - 7 pm (store), 9.30 am - 4 pm (café) | | |
| December 30th - 31st | | |
| 9 am - 8 pm (store), 9.30 am - 4 pm (café) | | |
| January 1st - 5th | | |
| 8.30 am - 8 pm (store), 9.30 am - 4 pm (café) | | |