For Avoca, it all began in our little weaving mill in Avoca Village, Co. Wicklow, back in 1723. Deriving from the old Irish word abhoca meaning 'little treasure', we've come a long way since then.
Now, in 2023 we do so many different things that it's difficult to define Avoca. From the famous throws that are still woven in our Wicklow mill, you can also visit any one of our 14 locations nationwide. Here you will find our beloved cafés and bakeries, unique products designed by our in house creative team and our famous gardens and nurseries. There will always be something wonderful to discover at Avoca.
You can find out more about our rich history and heritage below.
Our Mill, Where it all Began
Our mill, set in the charming village of Avoca Co. Wicklow, could easily be overlooked as a picture-perfect relic of times gone by. However, within these white washed walls lies the hub and heart of our weaving industry.
All of our weaving and much of our design processes occur here. We love welcoming visitors to our mill where they can soak up the atmosphere and observe the weaving journey in progress. Having seen first-hand the care and attention which goes into each piece, visitors can continue to our shop and enjoy some of the delicious homemade sweet and savoury treats on offer in our café.
When touring our weaving mill, we feel visitors get a real sense of the skill and expertise of our weaving team. These dedicated local craftspeople have been working with us for many years. For some, the weaving trade has been passed down through the generations of their family and they can identify family members in the old photos adorning the walls.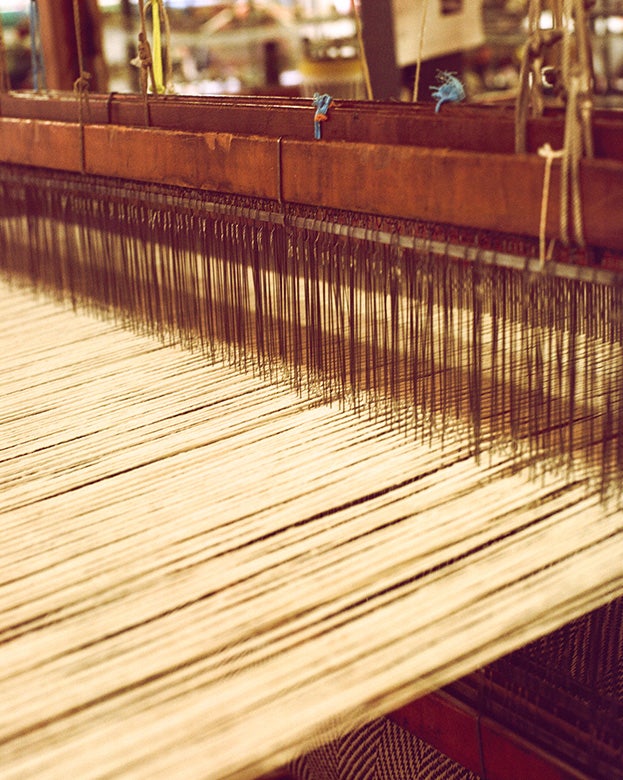 The Avoca Mill Tour
Our mill tour invites people to see first-hand where our throws, blankets, scarves, and clothing are created. Our visitors can witness the passion and skill needed to make these hand-finished pieces and chat with third-generation weavers to learn more about the craft.
For enquiries please email tours-events@avoca.com
Tickets can be purchased at the retail desk on arrival.
For group bookings of 10+ email tours-events@avoca.com for rates and availability.
Our Timeline
In 1723, a co-operative weaving mill was set up along the banks of the Avoca River. This is where our journey begins but a lot has happened since. Over the last 300 years so much has changed – but we're still weaving with passion and personality from the same little mill where it all started.
Now with 14 locations across Ireland including unique and interesting retail stores, beautiful cafés and restaurants, stunning gardens and lots more, find out more about our rich history and heritage.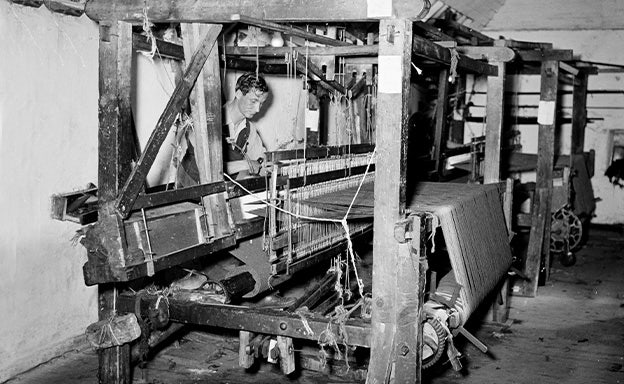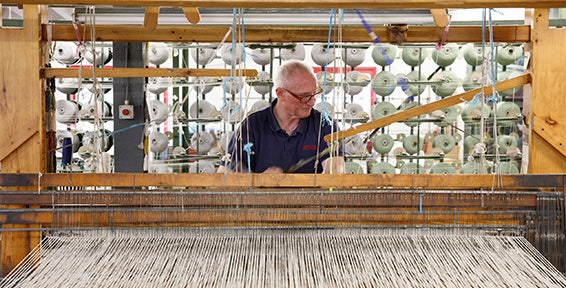 Our Food Story
Starting out as a small tea and coffee station selling home baking in a corner of one of our stores, our food offering has since taken on a life of its own.
One thing has remained the same, though – we still love to do things the traditional way. From our Food Markets packed with artisanal ingredients, hand-prepared meals and fresh fruit and veg to our wonderful At Home Catering Service and recipes, there are many ways to enjoy the Avoca food experience.