Corporate Gifting this Christmas
Explore our festive range of Christmas Hampers this year to wow your clients or say thanks to your team. We have a great selection of over 20 hampers starting from just €30.

For any enquiries, we have a dedicated team on hand to answer any of your questions or talk through your order. Drop us a line, we'd love to hear from you email us at avocahampers-avoca@avoca.com or by phone +353 1-5131326
And don't forget there's always the Avoca Corporate Gift Cards if you can't decide or for those who like to choose their own and tax-free up to €1,000! Our new digital e-gift card can be sent directly to your clients and can now be used for shopping online at Avoca.com
View our digital Corporate Hamper brochure below.
Contact us to find out more!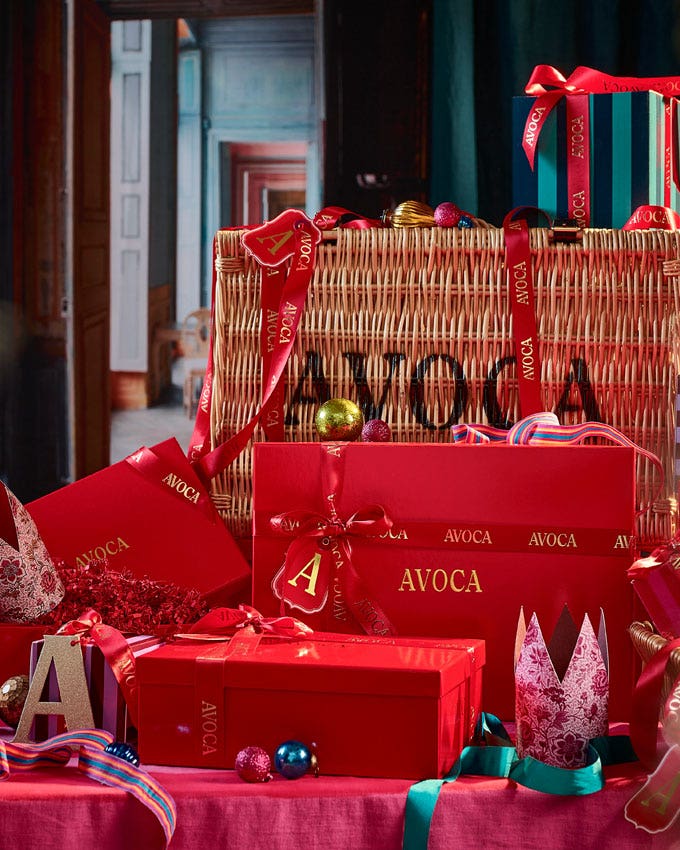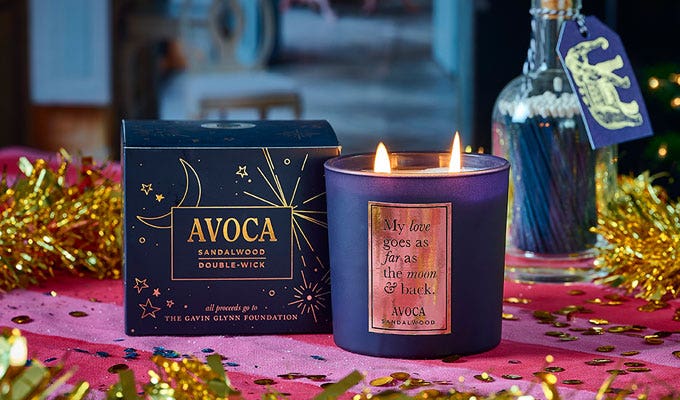 Avoca Charity Partnership with The Gavin Glynn Foundation
Avoca is very proud to work with Wicklow-based charity The Gavin Glynn Foundation, our 2023 charity partner. The foundation helps families of children battling cancer travel overseas for treatment not available in Ireland. The organisation believes that all children with cancer deserve the best care, wherever in the world that might be.
Our in-house design team has created a beautiful candle as an exclusive charity product, with the entirety of the proceeds going directly to the Gavin Glynn Foundation.
A perfect conscious gift this Christmas for a friend, colleague, or family member.
Christmas Lunch at Avoca
Looking for somewhere a little special to take your team or clients for lunch this Festive season? Avoca's table service restaurants located across 4 of our venues are a perfect way to start your celebrations this year.
Choose from Fodder Restaurant in Ballsbridge, The Fern House Restaurant in Kilmacanogue, or The Egg in Rathcoole. We have a selection of set menu options catering for bookings of 8 or more.
For any bookings or enquiries please email tours-events@avoca.com.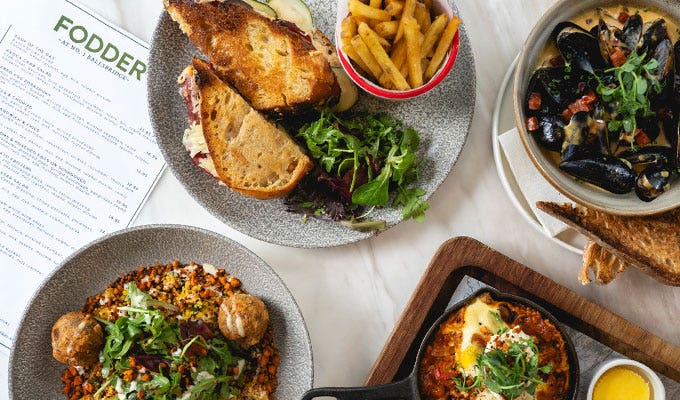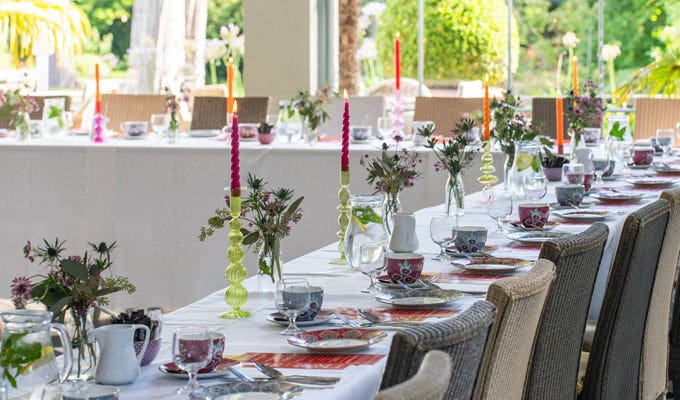 Events & Meetings
Avoca is home to some beautiful event spaces available to hire for your meetings or private events. We have a range of picturesque locations from our light-filled Fern House restaurant with a stunning outdoor terrace overlooking leafy woodland. To our buzzy vibe Fodder restaurant in Ballsbridge and our Green Room in Dunboyne, we can tailor to host your private event.
Contact us today to explore some great options.
For all your event enquiries email tours-events@avoca.com
Corporate Catering
Let us take the stress out of your next in-office breakfast or lunch meeting with our Avoca Catering service. We have a huge selection of options to choose from, from our sharing platters of dips and sauces to delicious hearty soups. Choose from our famous lasagnes, salads, cakes and desserts. With plenty of vegetarian and vegan options to choose from, too, there's something to suit everyone in our catering menu.
The great news is you can now order online and select your preferred Avoca store you'd like to collect from.