Location:
Avoca Village, Co. Wicklow
Phone:
Email:
Retail Shop:
Opening Times
Retail Store:
Open 7 days a week
10am - 5pm
Café:
Open 7 days a week
10am - 4.30pm


Facilities
Wheelchair Access
Wheelchairs Available
Parking
Disabled Parking
Disabled Toilets
What's Here?
Retail Store
Café
Handweaving Mill Tour
(Tours are closed Nov-March)
About the Store
The birthplace of Avoca, our Avoca Village store is home to our weaving mill, a gorgeous retail store and an Avoca cafe which is open for breakfast, lunch and our freshly baked sweet treats. Visitors can enjoy guided mill tours here, to learn all about our rich history and heritage, and to see our skilled weavers at work. Our throws are still woven here today after all this time.
Inside our Store
Our store at Avoca Village offers the full range of mill product, showcasing the artisanal craftsmanship that takes place in this fabulous location. There are colourful woven throws in mohair, Donegal wool and cashmere, as well as beautiful scarves, clothing, baby blankets and lots more. There is also a large selection of homewares, women's and men's fashion, beauty, kids and more. If you'd like to learn more about the items we design and weave at our mill, visit our weaving mill for a tour or read more about our design studio.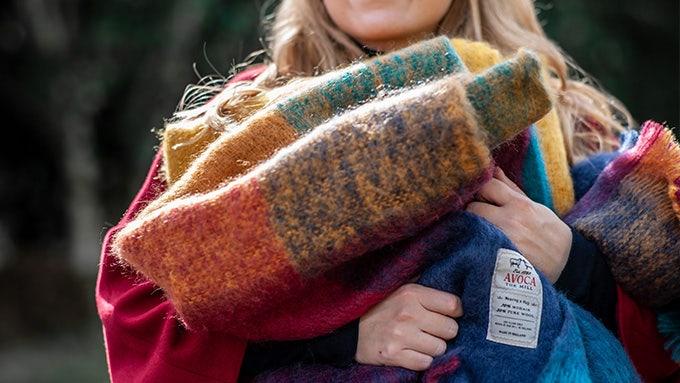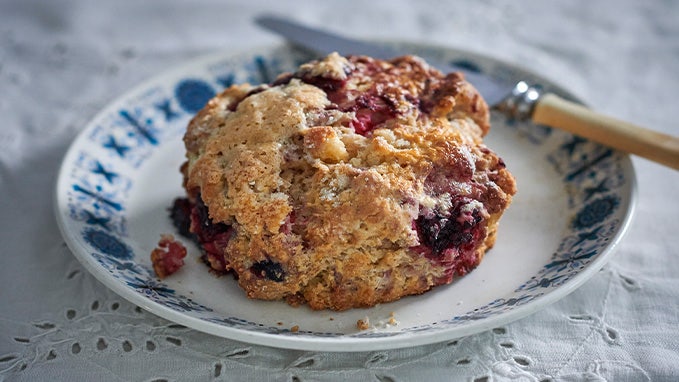 Our Café
There is an inviting self-service café at our weaving mill offering a delicious range of Avoca favourites. There are homemade quiches and freshly prepared sandwiches, hearty soups and freshly baked sweet treats, so there's something for everyone to enjoy. On a sunny day, you can enjoy your refreshments on one of our picnic tables in the pretty garden, where you can take in the scenery and the babbling river. This really is a picture-perfect spot.
The Avoca Mill Tour
Our mill tour invites people to see first-hand where our throws, rugs, scarves, and more come from, and to witness them being made by hand. Visitors can chat with third-generation weavers to learn more about the craft and can find out the steps involved in the making of a famous Avoca throw.
Our mill tour will be closed for the season starting Monday 30th October, 2023.
For enquiries please email tours-events@avoca.com
Find out more about the process and everything you need to know about your visit to our mill.