Food, Glorious Food
Our priority is fresh, local ingredients, cooked with care, so sourcing local, seasonal, organic produce is essential.
When our food journey began, there were only a few shops championing Irish artisan producers. Today, though, we are spoiled. We get fantastic organic salad leaves of enormous variety all summer long, and great organic vegetables all year round. From the happy hen eggs just up the road to the local dairy farmer who is now a world-class cheesemaker, we've come a long way. But we'd prefer if our food didn't.
Our guiding principle is to prepare food freshly and from the finest ingredients. Our scones are made with pure Irish butter, our salads with the best leaves we can get, our soups with only the freshest vegetables. Creating great meals that linger longer in the memory requires a little alchemy and a lot of inspiration. One thing is sure - the simple pleasure of carefully sourced and crafted food shared with your favourite people is one of life's joys, and should be treasured.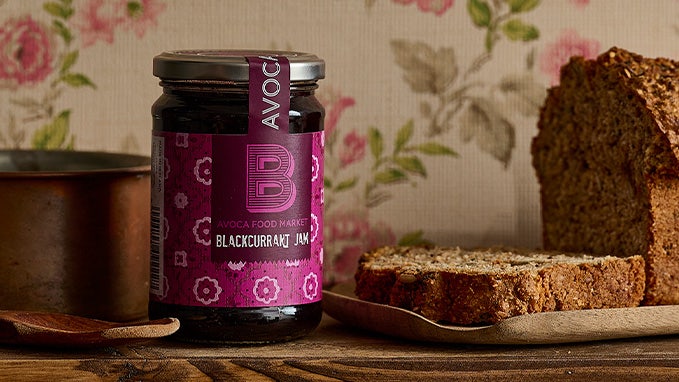 Shop our Online Food Collection
Explore a curated selection of food, created by both our very own Avoca chefs as well as some of our favourite producers. Discover jam that's so delicious you'll want to eat it by the spoonful, luxurious coffee for relaxed mornings, treats that will satisfy any sweet tooth and traditional comfort food that feels like a giant hug.
The Avoca Bakery
After the recipe for our famous brown bread was requested more times than we could count, the decision to begin our own bakeries was made. The first opened in Avoca Kilmacanogue, and the offering was originally kept simple with some homemade breads and scones. Since then, Avoca have become famous for our wonderful bakeries, where our passionate bakers arrive each morning before dawn to freshly bake delicious breads, scones, cakes and pastries for our customers.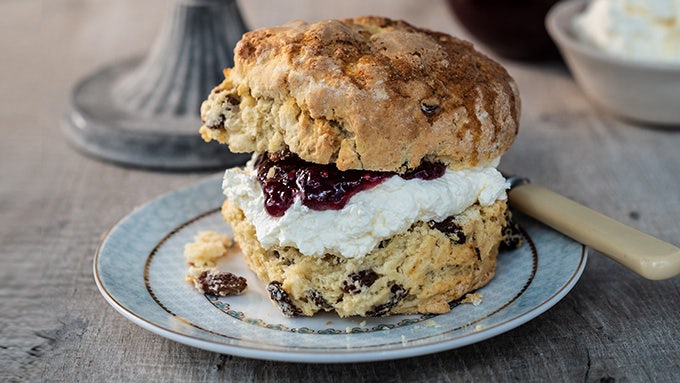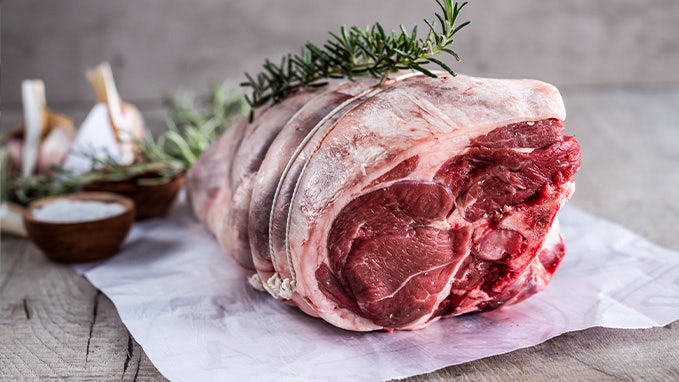 The Avoca Butcher
The range of meat on offer at the Avoca Butcher is varied and extensive. Our food team scour the country, discussing welfare, quality of feed, and the right to roam freely in orchards, fields and mountain pastures. We are passionate about who we work with, and are proud to bring the very best of Irish organic, free range and artisan produce to your home.
Our Local Suppliers
We're proud to work with Ashford beef farmer, Joe O'Connell, to provide customers with the finest organic grass-fed Angus beef. Suckler reared and grass fed, these cattle roam from pasture to pasture. Available exclusively at the Avoca Butchers, they eat only grass and drink only fresh spring water. They are given no drugs or antibiotics whatsoever and live outdoors all year round, just as nature intended
Our chickens are organically-reared by Margaret McDonnell and her family on the Curragh in Co. Kildare. We also get organic turkey and pork from Mary and Dave Regan, who run a 45 acre farm based in Enniscorthy. Certified organic, they operate without any pesticides, herbicides, antibiotics or hormones, all of their animals are reared naturally free range. This is just a selection of the wonderful Irish, organic, artisan suppliers we stock in our butchers – the list goes on!

A full offering is available at the stores below.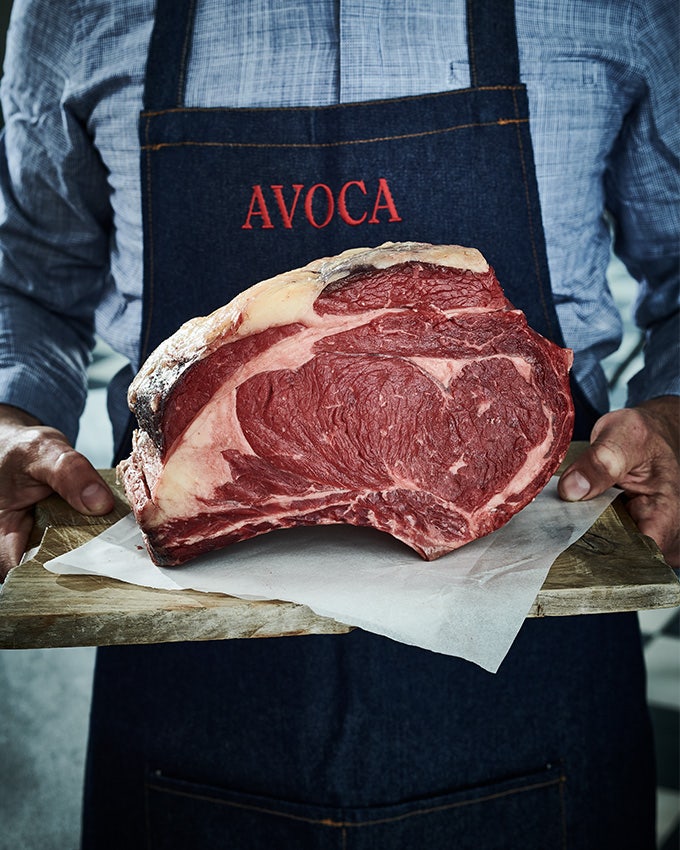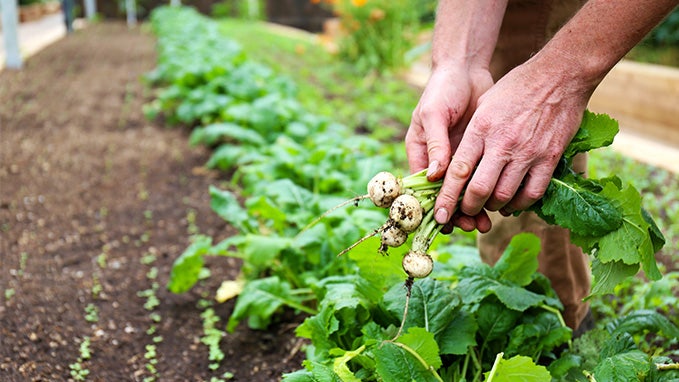 Fresh and Seasonal
We also have our own polytunnels where we grow vegetables, leaves and micro herbs. With the firm belief that creating good food requires good ingredients grown in season and prepared with love and care, our passionate chefs are constantly on the lookout for new and unusual things to grow and add to our menus.
Growing our Own
Eating food grown close to home isn't a passing trend – it's return to tradition.
We Serve What We Grow.
We are always striving to get closer to the origins of food and where it comes from - literally. At Avoca, we grow a lot of our own ingredients organically. We have a vast kitchen garden at Avoca Dunboyne, where you can immerse yourself in a true 'farm to fork' experience. Sitting in the covered terrace amidst rows of growing fruit and vegetables, you can enjoy the seasonal, fresh menu.