SUMMARY
Full-time
Sous Chef
Ballsbridge
Foodmarket
Description
We are looking for a Full-time Sous Chef to join our new stunning Foodmarket AVOCA Ballsbridge location.

6 months experience working in similar position in a busy resturant is required. Must be flexible witth working shifts. **This role will include early starts and daytime hours*

This position is available for an immediate start. You'll be working in a fast paced kitchen with a dynamic team, where you can demonstrate your creativity with new dishes.

Perks of the Job:

-Discount on AVOCA Food and Coffee when working.

- Full time role

- Competitive Salary

- Career progression

- Pension opportunities

About AVOCA:

Cooking is very much at the heart of what we do at AVOCA. High quality ingredients and techniques are essential to our produce & our customers have come to know and love what we do.

AVOCA is a well known, growing company & we are delighted to offer you the opportunity to join our established team to share our food knowledge with you as we continue to expand.

This is an exciting opportunity if you've an interest in food, working with a team and to progress your career within an established organisation.

Sound like the job for you?
Please email your CV with "Full-time Sous Chef Ballsbridge" in the subject line, All successful applicants will be contacted for an interview. Thanks and good luck!

HOW TO APPLY
To apply, send us your current curriculum vitae along with covering letter and references.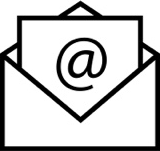 BY EMAIL
Reference: Full-time Sous Chef Ballsbridge, Ballsbridge