Cosy Toes Men's Cashmere Blend Socks
Add to wish list
>US $< 20.95
✔ In stock
«
»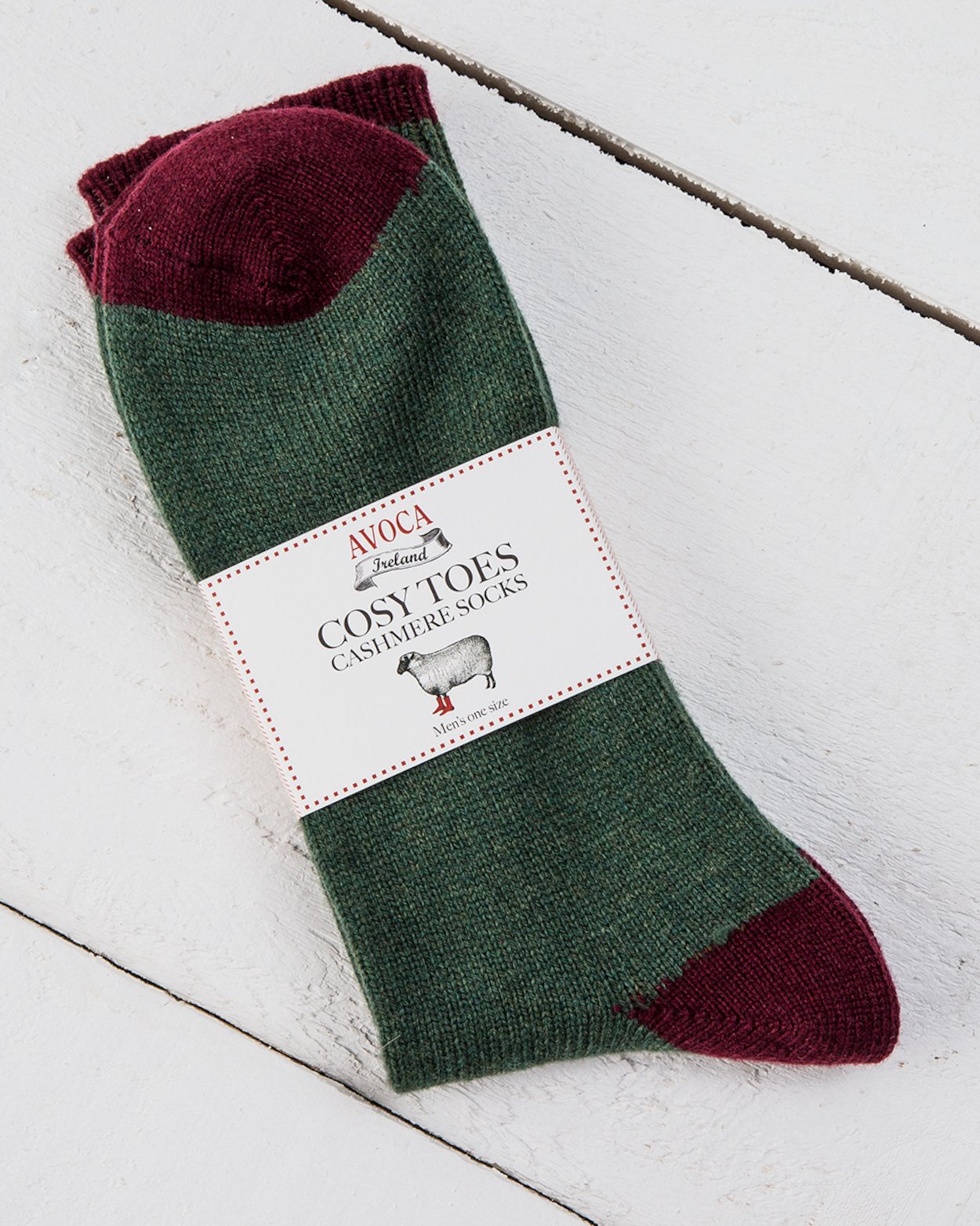 Color:...
Grey / Turquoise::::
Dark Green / Wine::::
Navy / Red::::
Red / Wine::::
Created from a soft and cosy blend of cashmere and merino wool, our Cosy Toes cashmere socks are a luxurious addition to any sock drawer. Choose from a variety of colours, each finsihed with a contrasting trim to the cuff, heel and toe. The ultimate way to show your feet comfort and style.
• One Size
• 30% Cashmere, 60% Merino Wool, 10% Nylon
Please select the options to display the availaibility