SUMMARY
Front Office Admin
Full-time
Kilmacanoge
AVOCA
Description
We are looking for a responsible Reception & Front Office Administrator to ensure the smooth operation of our Head Office Reception area. Duties of the Reception & Front Office Administrator include assisting in daily office needs and general administrative activities.

Main Duties and Responsibilities

· Greeting visitors upon arrival to Head Office
· Replying to customer queries and handling customer complaints
· Organising pick-ups for couriers on a day to day basis
· Working closely with the facilities team on responding, reporting and finding resolutions to the shops operational difficulties
· Co-ordinating the purchase and delivery of stationery for all Avoca shops and managing head office stock levels
· Booking flights and hotel accommodation
· Updating financial records and creating Purchase Orders
· Processing Head Office gift card from the in-house management tool Epos
· Make certain all calls are answered promptly, courteously and efficiently, ensuring messages received are recorded and passed on accurately
· Ordering supplies
· Ensuring reception areas are kept tidy
· Providing general day to day administration and clerical support

Person Specification

The successful candidate will have excellent customer service skills, with the ability to plan, prioritise and work to strict deadlines. They will enjoy working as part of a team and will welcome the opportunity to make the most of their communication and interpersonal skills.
We are looking for somebody with strong customer focus, both internally and externally, who has experience of working in an office environment and a solid working knowledge of Microsoft Office. Two years' experience in a similar role, basic understanding of invoices and purchase orders and a third level qualification are all essential for this position.
HOW TO APPLY
To apply, send us your current curriculum vitae along with covering letter and references.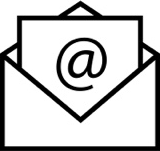 BY EMAIL
Reference: Reception & Front Office Administrator , Kilmacanoge